ÖKOBIT Technology
High-tech for your
biogas production
ÖKOBIT biogas technology is adapted to the site, high-quality, ready-to-use and easy to maintain. ÖKOBIT offers substrate-flexible, scalable biogas plant technology for your biogas and biomethane production. Using innovative engineering, field-tested design concepts and perfectly matched components from the digester to the combined heat and power plant, we guarantee the quality, functionality and maximum availability which is typical for ÖKOBIT plants and which, in return, ensures the economic success of our clients.
The ÖKOBIT design scores with intelligent solutions developed in-house in all plant areas, from gas storage and -distribution, over agitating to heating and upgrading.
ÖKOBIT 
tank conzept
With its biogas plants, ÖKOBIT relies on prefabricated tanks made from highest concrete quality or steel. The intelligently prefabricated component parts are extremely resistant to chemical reactions. They are supplied true to size, assembled on site and sealed absolutely tight.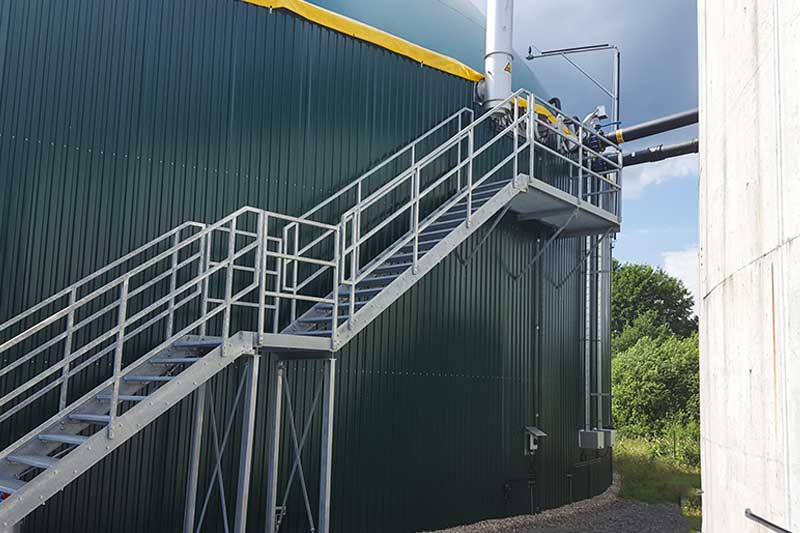 ÖKOBIT 
agitator technology
Agitators are used to homogenize the substrates in the fermentation tank. Perfectly coordinated, they prevent floating and sinking layers and encourage fast discharge of gas from the viscous substrate.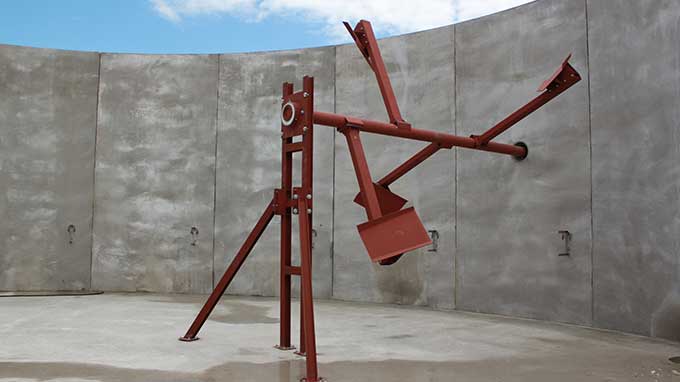 ÖKOBIT 
heating concept
Temperature fluctuations of only one degree can disrupt the sensitive biological process in the digester and drastically minimize the gas yields. ÖKOBIT keeps the active microbiology at a constant process temperature through a stainless steel heating mounted on the inner wall of the tank.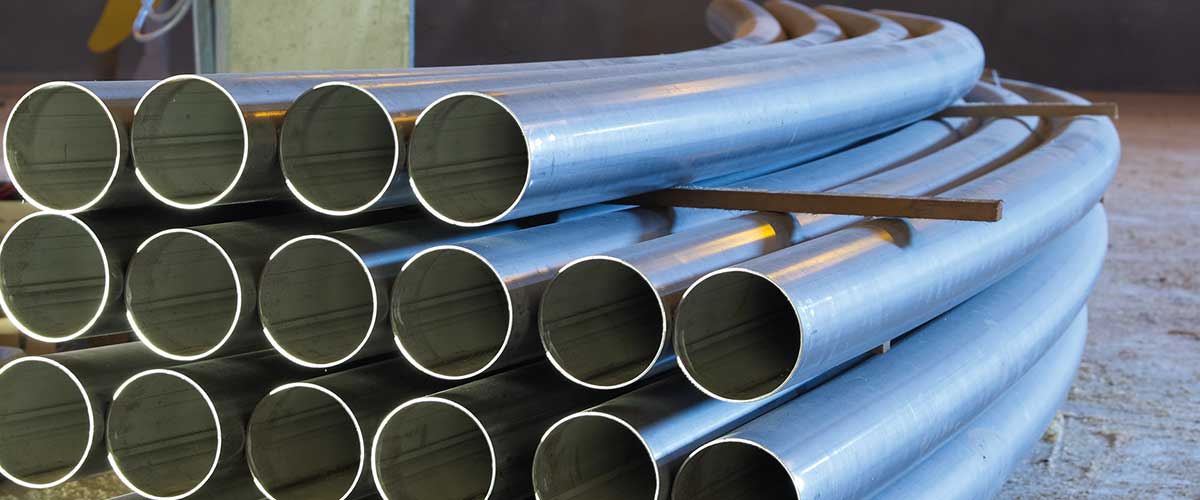 ÖKOBIT 
gas management
Double membrane roof
The biogas produced in the digester and post-digester is stored temporarily in a so-called gas holder, which serves as both a flexible gas buffer reservoir and desulphurization space. Gas impermeability of the gas holder is absolutely imperative for the safe and profitable operation of the biogas plan
Gas distribution concept
The distribution of the produced biogas to one or more consumers is a factor not to be underestimated when it comes to the functional performance of the overall system.
ÖKOBIT meshed synthetic woven
ÖKOBIT meshed synthetic woven desulfurized your biogas plant. The result: A much higher gas quality and less operating expense for biochemical filters.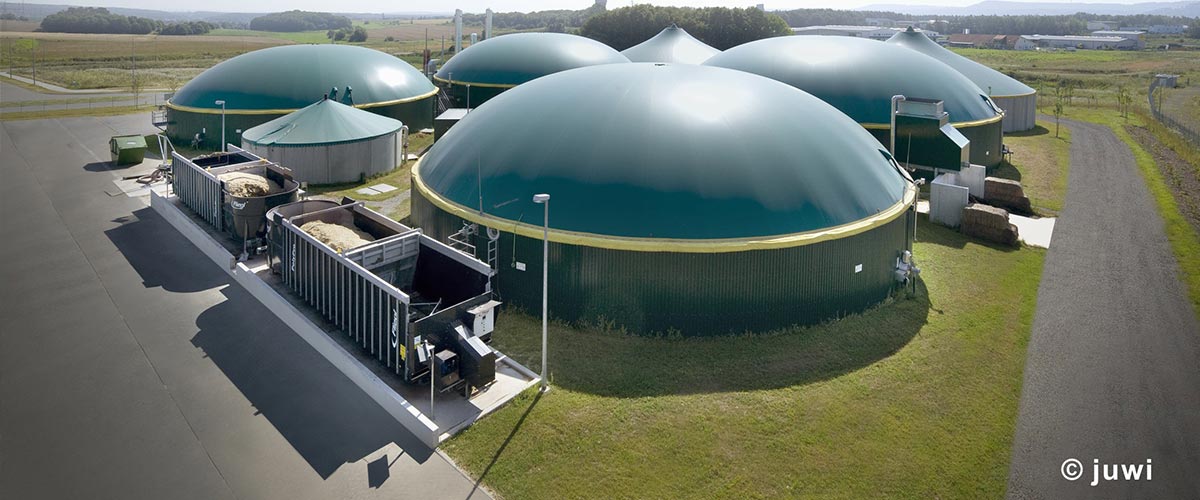 ÖKOBIT 
substrate concept
Dosing and introduction technology
ÖKOBIT dosing solutions are extremely rugged and designed for safe, substrate-flexible operation. They use proven technology which is capable of feeding-in various and even difficult substrates in a reliable way.
Pump technology
Thanks to the ÖKOBIT pump system, there is a free choice of substrate streams, i.e. substrates can be pumped from any tank into any other tank. There is also the option to link all tanks together.
Separation and digestate processing
In large-scale biogas plants, considerable volumes of substrate are moved. Several practical and logistical advantages can be achieved through solid-liquid separation of the digestate.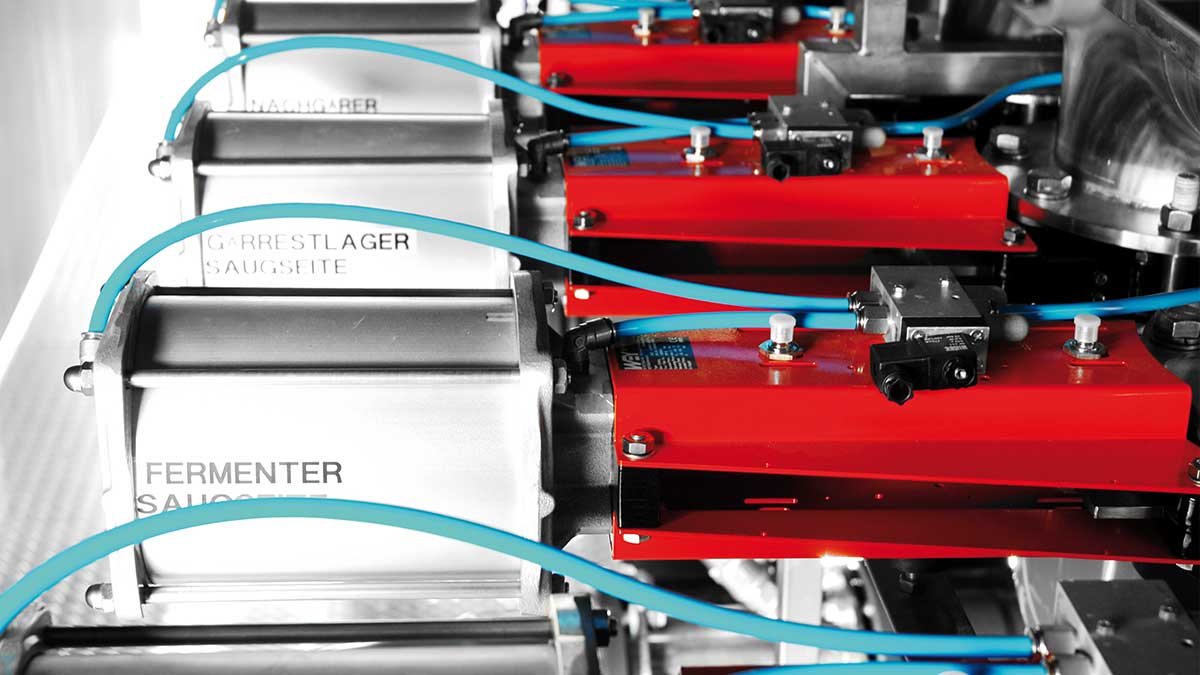 ÖKOBIT 
upgrading concept
CHP electricity generation
The CHP is generally the most expensive component part of a biogas plant. Therefore, in addition to high efficiency, the unit's longevity and reliability are decisive factors.
Gas upgrading
Upgrading of biogas opens up additional options for its use and therefore increases the profitability of your biogas plant. The feeding of biogas into the public natural gas network and the use of biogas as a fuel for example, require the upgrading to natural gas quality. ÖKOBIT offers plant operators all the common processes for doing so.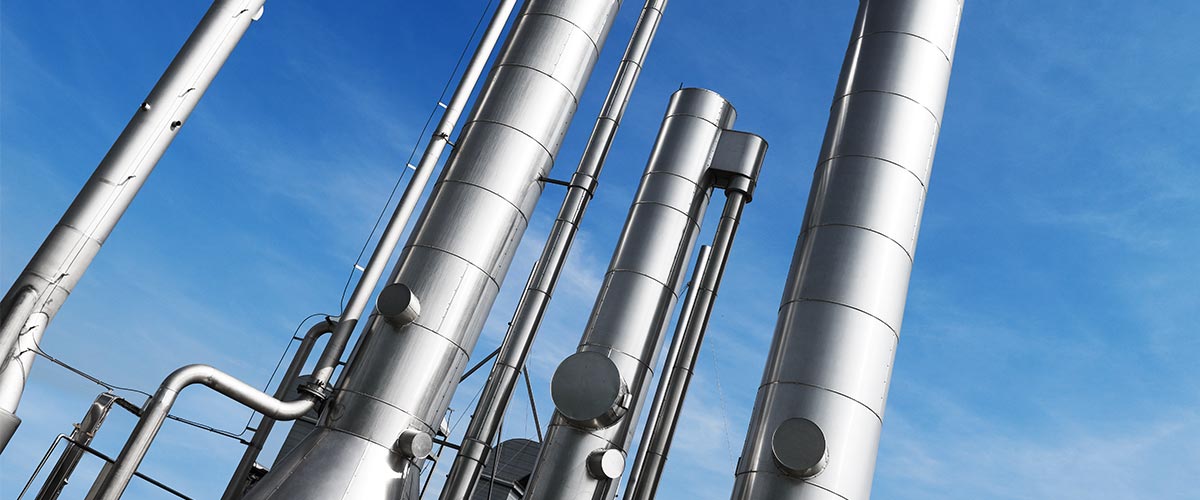 ÖKOBIT 
safety concept
Safety has always been a top priority for ÖKOBIT. As the first manufacturer of biogas plants, all our plants have been audited by the German Association for Technical Inspection (Technischer Überwachungsverein, TÜV) within a safety-related test procedure.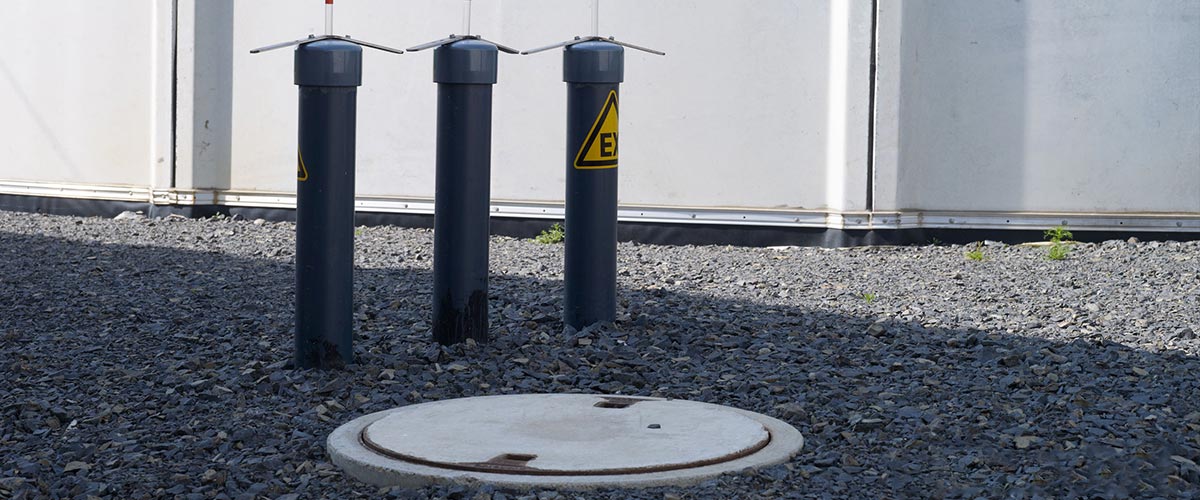 ÖKOBIT 
Process Control System
The opportunities for increasing biogas production through targeted manipulation within the biogas process are developing rapidly. An intelligent Process Control System for biogas plants is the key to turbocharged profitability. With the Process Control System (PCS) for biogas plants specially developed by ÖKOBIT, we actively help operators of biogas plants to optimize efficiency and reduce the plant's power consumption in order to achieve maximum profitability. Despite the complex demands on automation and measurement technology of the biogas plant, the ÖKOBIT Process Control System is intuitive and easy to operate.