ÖKOBIT biogas plants
Quality made in Germany
ÖKOBIT biogas plants meet the highest technical standards. Hardly surprising, given that the biogas technology incorporates a decade of biogas experience and the passion of our engineers.
The development of the plant systems has always been following the need of combining the highest level of quality and profitability in all phases of the plant's life cycle. Therefore, we use the best technology available on the market which is selected according to strict quality guidelines or specifically designed and developed further in-house. The quality of every detail is decisive for the long-term profitability of a biogas plant. For this reason, we rely on technology and process solutions which have proven to be extremely durable, low in maintenance and easy to operate.
We build your biogas plant – individually and innovatively
With its experience, know-how and expertise in the construction of biogas plants, ÖKOBIT is the first address even for customers with challenging building projects. We design efficient, operationally stable and substrate-flexible biogas plants from 500 kW output individually according to the local site conditions and input options. Our aim, particularly within the framework of biogas tenders, is to meet our costomers wishes which means tailoring our concepts precisely to the tender specifications.
ÖKOBIT biogas plants convince through their reasonably-priced, compact design and minimum energy requirements. The result is above-average utilization of the digester capacity with maximum gas yield. .
ÖKOBIT develops sophisticated solutions for special requirements, such as:
Adapted tank and plant designs where space is limited
Integrated customized solutions, for example for fermentation residue drying
Tall digester concepts
Difficult input compositions
Example: Plant concept
Biogas plant – 650 KW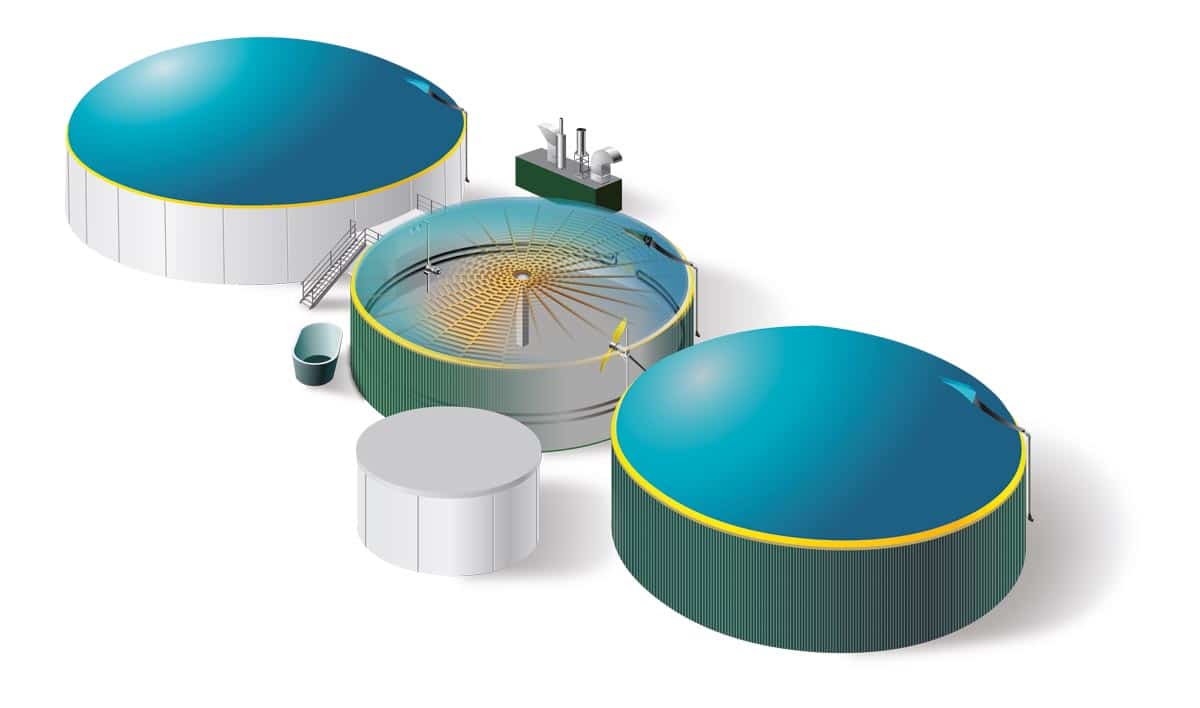 Fermentation residue storage tank
CHP /gas upgrading / gas flare
Alternative: Biogas to biomethane
For its biomethane projects, ÖKOBIT relies on upgrading processes perfectly adapted to the site, makes tested, flexible technology available and guarantees trouble-free operation. ÖKOBIT provides advice independent of manufacturer and process. We choose, together with you, the best upgrading process and coordinate the overall design according to your requirements and local conditions.
ÖKOBIT advantages
Joint selection of the most cost efficient upgrading process, independent of manufacturer
Regulation via intelligent ÖKOBIT gas bubble control
Prefabricated container system ensuring rapid execution of construction work
Long-standing experience with different upgrading technologies and manufacturers
Excellent maintenance concepts
Example: Plant concet
Biogas plant –  2MW or 1000 NM³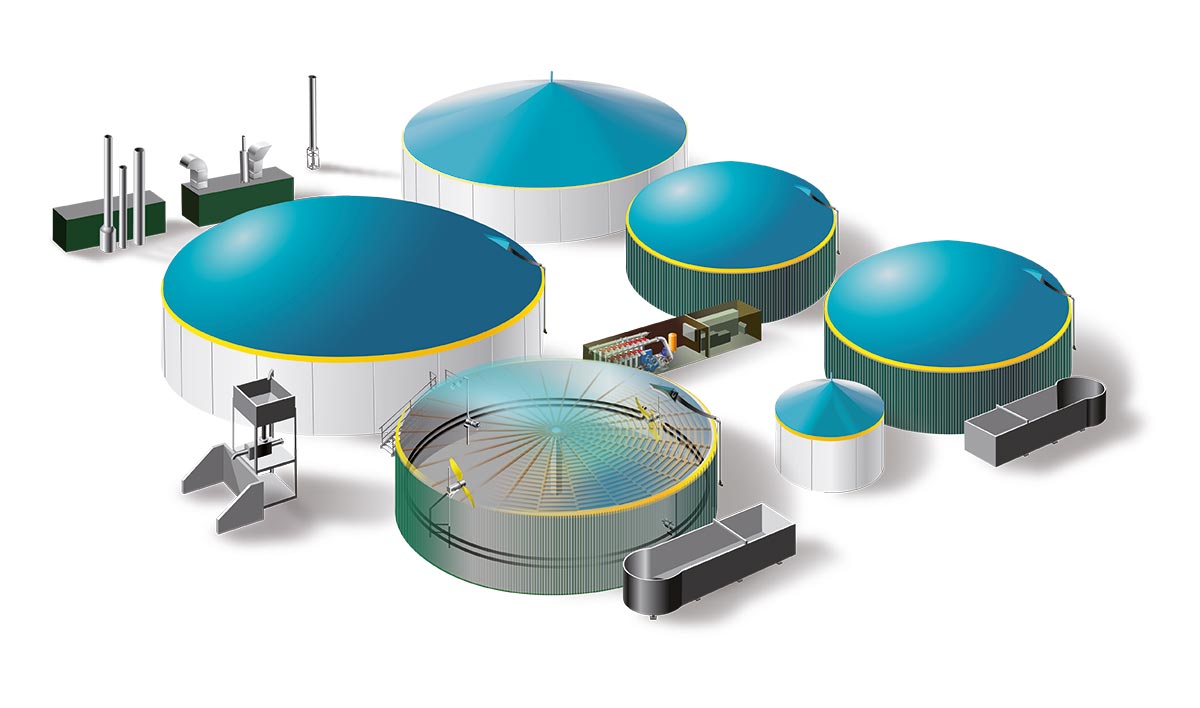 Fermentation residue storage tank
Waste to Energy – Biogas plants for the digestion of food remnants and waste
ÖKOBIT offers sound technology concepts for the cost-effective waste management of biological residuals on an industrial scale. Our modular anaerobic waste digestion and co-fermentation plants enable reliable digestion of organic residuals and waste – from food remnants and abattoir waste to residues from the food industry.
Input examples for anaerobic waste digestion plants
Abattoir waste, fats
Vegetable waste
Distillery slops
Liquid dairy waste
Municipal grass cuttings
Food remnants, residues from the food industry